The Department's heat abatement effort prioritizes schools that require cooling strategies, which may include air conditioning. We work with the Legislature to fast-track the schools that need relief most.
According to the city, 300 Ivy St. (middle) and 400 Grove St. (right) in Hayes Valley are leading examples of well-done projects. In San Francisco, where architecture is a spectator sport, you might think there would be a clearly defined set of guidelines spelling out how new buildings can best fit our distinctive surroundings.
You'd be wrong. But next year, that could change.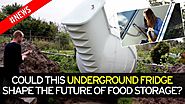 The Groundfridge is a modern take on the traditional root cellar aimed at people who want to live in a "modern and self-sustaining way"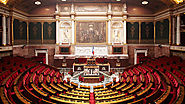 A new book analyzes the design of parliamentary buildingsand finds a "systemic lack of innovation."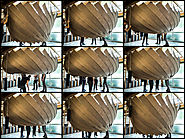 The work pods are a glimpse of the self-assembling architecture of the future.
Ambitious project to collect block-by-block environmental data in nation's third largest city has begun.
The Cooper Hewitt's new exhibition, By the People, shows what local communities are doing at the grassroots level to improve their cities.
New devices that monitor pollutants in homes and offices could save millions of lives a year.
Here are three ways that language arts teachers have used innovative tech to support their curriculum.
Creating gasoline and biodiesel from readily available microbial organisms may sound too good to be true, but that is exactly what researchers at the Hawaiʻi Natural Energy Institute at the University of Hawaiʻi at Mānoa are doing.
2014 AIA Santa Clara Valley
Citation Award, Rehabilitation of Stanford Peterson Building (with CAW Architects)
2014 Islands Innovation Challenge
Finalist (Cultural Cartography)
2013 Green Dot Awards: 2nd Prize, Industrial Product (4Daptive)
Hon. Mention, Concept (Harmony Building)
2013 Islands Innovation Challenge
Finalist (REACHE)
2012 Asia Pacific Clean Energy Summit
Defense Energy Challenge Award Winner
Structures with a Small Budget Honor Award (Kayak Hut @ Mission Creek Sports Park)